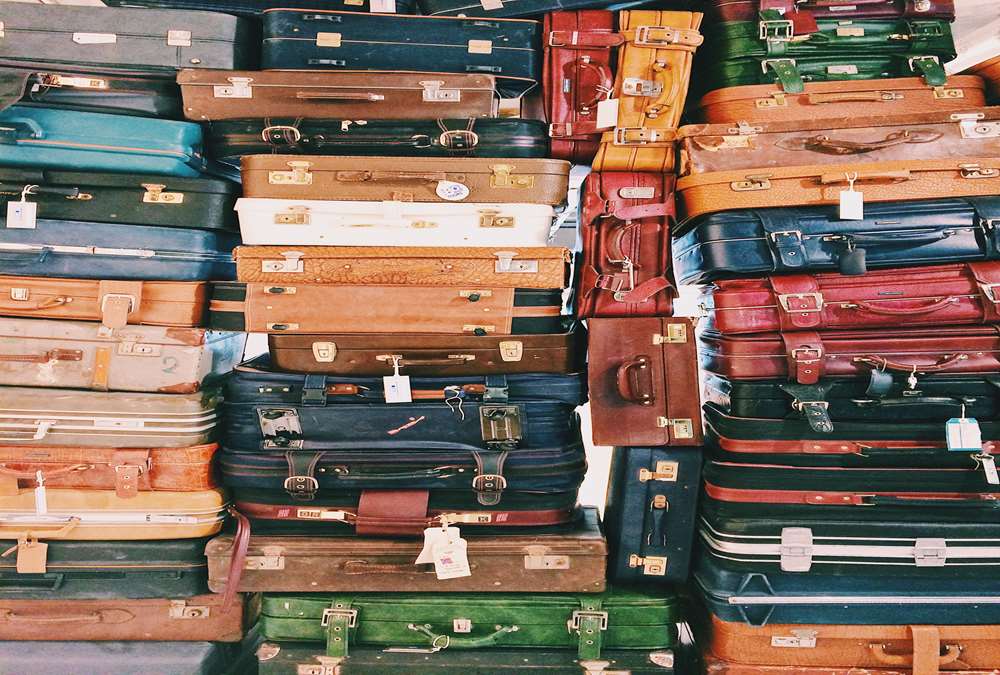 The main challenges facing tourism are taxation, travel marketing, infrastructure issues, and security and cross-border regulations. Too many tourist destinations are unprepared for visitors. Tourists or travelers may sometimes feel that travel marketing is overdone. Another major challenge facing the tourism industry is fluctuating fares and cost inflation. New challenges seem to be emerging rapidly impacting the industry as a whole.
What's happening to tourism? What will the tourism sector have in the years to come? This is the question that all professionals in the travel industry would like to have answered. Let's take a look at some of the challenges facing the travel industry and what the future looks like.
Impact of the coronavirus on global tourism
The coronavirus health crisis has hit the world economy hard and especially the tourism industry. The World Tourism Organization (UNWTO) expects tourism revenue to fall by $300-500 billion in 2020, up to a third of the $1.5 trillion generated in 2019. Although the coronavirus crisis has short-term destructive effects on the tourism industry, it challenges the practices of the tourism industry and draws attention to a succession of problems such as poor risk management in the travel industry, globalization viral and disease travel with tourists to cross borders. It is also an opportunity to rethink the tourism industry from a critical point of view. There are several areas of potential transformation and evolution towards responsible, sustainable and socially innovative tourism.
Vacation cost and inflation
One of the main challenges facing the tourism industry is fluctuating exchange rates. The inability to know the value of a currency means that long-term tourism prices are particularly difficult to predict, and the fallout from this currency instability is already impacting several tourism support systems. The tourism industry is seasonal in nature and does not guarantee a flow of income throughout the year, which hampers the overall business setup.
Inflation is rising at an alarming rate and restaurants have had to raise prices or cut service. Transport companies have been hit hard. The airline industry is particularly vulnerable. Airlines depend on both the food industry and the fuel industry. Already at the margins, airlines can do no more than cut services and raise prices. The result of such a situation drives holidaymakers away from expensive vacations, which further hits the entire tourism sector.
Taxation and Tourism
The tourism industry is a heavily taxed sector in some countries. Various taxes are levied across the industry, from tour operators, carriers and the airline industry to hotels, including service tax, luxury tax, transport tax, fuel tax aviation and various transport taxes. Additionally, these tax rates tend to vary from state to state across the country. All these taxes are ultimately passed on to travelers in one way or another thus hammering its growth.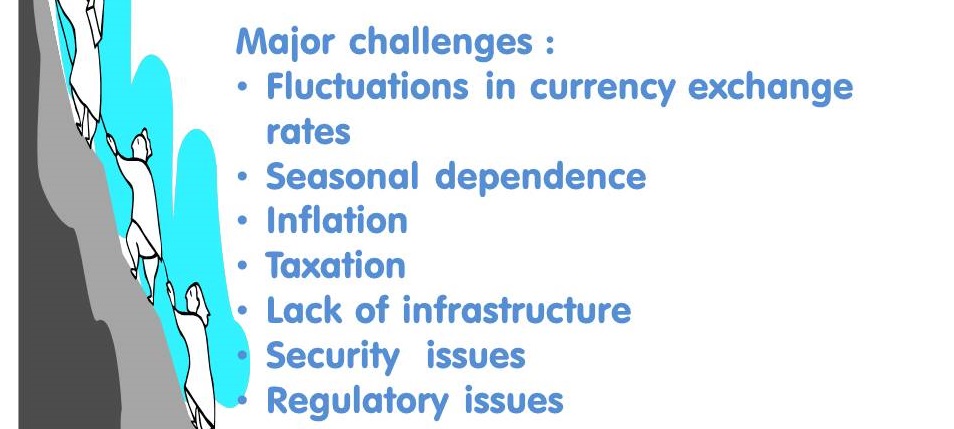 Tourist risk and safety
Safety will always be a primary consideration for the traveler. Security has also been a major issue for tourism growth for a number of years. Irregular law and order, terrorist attacks, political unrest negatively affect the feelings of foreign tourists. Despite economic growth, tourism is vulnerable to natural and man-made crises, unexpected events that affect travelers' confidence in a tourist destination, whether the risk is real or perceived.
Already the events of the 21st century have tended to focus attention on the security risks of travel associated with terrorism and political groups. Tourism is also affected by natural disasters such as pandemics, tsunamis, earthquakes, floods, volcanoes and avalanches. A crisis can be defined as any unexpected event that affects travelers' confidence in a destination and interferes with the ability to function normally.
Regulatory and border issues
Regulatory issues such as visa procedures are seen as obstacles. Difficult visa processes keep tourists away from some destinations. A number of projects in the tourism infrastructure segment and in the hospitality industry are delayed due to failure to obtain licenses and approvals on time.
However, in order to capitalize on the benefits of the tourism sector, the government should aim to create adequate infrastructure, speedy customs clearances and put in place effective policies to regulate the tourism sector and gain the trust of foreign tourists.
Technological drivers of change
Technology is rapidly penetrating all aspects of life. The future of tourism will be determined and facilitated by technology. The internet has leveled the playing field for tourism marketing. A good website means small, remote destinations can compete on equal footing with tourism giants. The fusion of information and communication technologies will enable tourism businesses to become more efficient and competitive.
Qualified human resources
The challenges facing the tourism sector will only be successfully met by a well-educated, well-trained, bright, energetic, multilingual and enterprising workforce that understands the nature of tourism and has professional training. High quality professional human resources in tourism will enable companies to gain a competitive edge and add value to their services.
A high quality tourism workforce can only be achieved through high standards of contemporary tourism education and training. Tourism education and training involves the communication of knowledge, concepts and techniques specific to the field of tourism, but which draw on the basic disciplines and themes of fields such as geography, finance and marketing.
The future of tourism is exciting and tourism is a difficult industry to predict. Each of the drivers of the future we have described above are influential on their own, but when combined they are a powerful force shaping the future of tourism.
---
---
Related links
You May Also Like Hospitality Industry Overview | What is travel and tourism | Components of the tourism industry | Types of tourists | Impact of the tourism industry | Social and cultural impact of tourism | Economic impact of the tourism industry | Environmental impact of the tourism industry | The challenges of the tourism industry