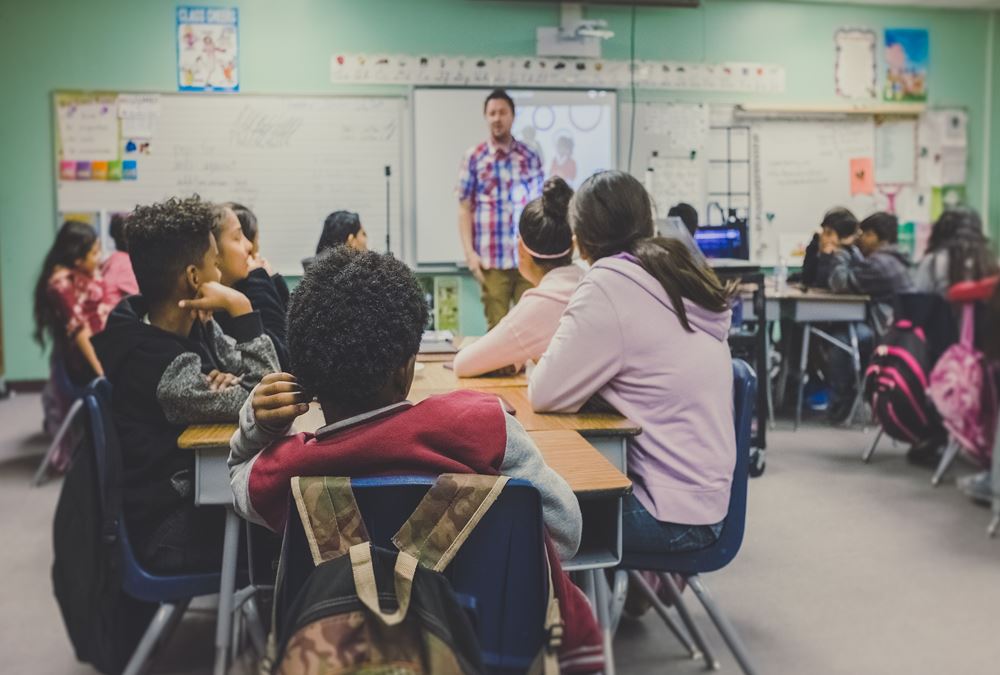 The education industry is divided up into four sectors, which all have their own roles and functions. Each of the sectors caters to a growing demand for cutting-edge education products and services. Each category has distinct market segments, all of which are defined in this article below. For learners to understand the dynamics of the education industry, having a clear picture of the industry is crucial. This understanding will help in researching education companies, determining a career path, and even exploring potential employers.
Definition of the Education Industry:
The education industry can be described as the collection of organizations and businesses that provide products and services aimed at enhancing the quality of education in society. The education industry plays an increasingly important role in supporting public education by meeting the demand for products and services that both complement basic education services and supplement their underlying goals. The industry is defined by four main categories:
Schools/ Service Providers: – Providing Elementary and Secondary Education, Alternative/Special Education Services, Education Management Organizations, Charter Schools, Virtual Schools, and Proprietary Schools.

Supplemental Education Service Providers: Providing Higher Education, Vocational Education, Learning Centers, Tutoring Services and Assessment Services.

Educational Products & Services Sector: Production and supply of educational material and products including Educational Products, Publishing, and Supplemental Products.

Education Support Services Sector: – Providing support and ancillary services to the education industry including Education Consultants, Education Information and Research, Education Investment Services, Education Policy Specialists, and Technology Services.
Sector 1: Schools/ Service Providers:
There are different players in this section. They provide elementary and secondary education, alternative/special education services and also include education management organizations, charter schools, virtual schools, and private and public schools. A brief overview of them is provided below:
1. Elementary & Secondary Schools:  
Elementary and secondary schools teach basic literacy – skills such as reading and writing – as well as numeracy, mathematics, history, science, and many other topics.
2. Private Schools:
Private schools, also known as independent schools or non-state schools,  are not administered by local, state, or national governments; thus, they retain the right to select their students and are funded in whole or in part by charging their students tuition, rather than relying on mandatory taxation through public (government) funding. These schools are generally funded by the tuition they receive from students, who are selected by the school. Some private schools are boarding schools, which means that students live in the residential campus within the school on-site. Other types of private schools include military academies and religiously affiliated schools. Private schools are an established market segment in the education industry. As long as there are parents who are dissatisfied with public schools, there will be a market for proprietary schools. For-profit private schools take the form of both franchised businesses and localized companies. Their growth may be supported by the rise of a successful state and federal voucher program. Vouchers are scholarships awarded to parents in order to fund the tuition expenses of private schools. While vouchers give families additional choice, they are controversial since the money is viewed as being diverted from public education.
3. Public Schools:
They are called Public Schools because they are funded with public tax revenues. They're regulated by a government agency, such as a school board, and are open to all students. The primary objective of such institutions is to make quality education accessible to the masses. Public education has been available since the early 19th century, and many private schools are also available to choose from. Today, families have the advantage of being able to choose between public schools, whose tuition is funded by the state, and private schools, whose tuition is paid out of pocket.
4. Traditional Universities:
A university is an institution of higher education and research which grants academic degrees in a variety of subjects and provides both undergraduate education and postgraduate education. These institutions provide higher education. They are educational bodies where higher learning and research take place. Both undergraduate and postgraduate degrees are awarded in many different subjects. These universities can be publicly funded, privately funded, or a combination of both. A national university is generally a university created or run by a national state but at the same time represents a state autonomic institution that functions as a completely independent body inside of the same state.
5. Corporate Universities:
These institutions are used by corporations to foster learning and knowledge to help achieve organizational goals. Although they're not technically universities, they provide company-specific training for the parent corporation. For example, the corporate university at Crotonville, owned by General Electric company, is the oldest of its kind, teaching GE employees essential skills for furthering their career and becoming better leaders. The Crotonville campus attracts the world's brightest and most influential minds in academia and business from entry-level employees to highest-performing executives.
6. Online Universities: 
These universities offer undergraduate and postgraduate degrees online through available resources and studies performed using the Internet. An online degree is an academic degree (usually a college degree, but sometimes the term includes high school diplomas and non-degree certificate programs) that can be earned primarily or entirely through the use of an Internet-connected computer, rather than attending college in a traditional campus setting. Improvements in technology and the increasing use of the Internet worldwide have led to a proliferation of online colleges that award associate, bachelor's, master's, and doctoral degrees.  Online universities allow students to take courses in a wide variety of subjects from their homes or offices.
7. Virtual Schools:
A virtual school is a fully managed web environment designed specifically for the education sector. Schools and colleges are able to utilize their virtual school to improve open and secure communications between governors, teachers, pupils, and parents on both a one-to-one and one-to-many basis, facilitating the development of both e-learning and e-assessment programs.
8. Open and Distance Learning:
Distance education is the system that delivers education to students who are not able to go to a campus. Distance education is characterized by its well designed and clearly structured self-instructional materials available for students wherever they are. Distance education or distance learning is a field of education that focuses on teaching methods and technology with the aim of delivering teaching, often on an individual basis, to students who are not physically present in a traditional educational setting such as a classroom. It has been described as "a process to create and provide access to learning when the source of information and the learners are separated by time and distance, or both.
9. Community Colleges:
A community college is another type of educational institution. The term can have different meanings in different countries. Generally speaking, these institutions offer students a variety of vocational and technical programs, as well as college transfer courses that include the first two years of university. Students are awarded associate degrees, diplomas, or certificates.
10. Alternative/Special Education Services:
Alternative or Special Education institutions empower private school educators and parents to effectively serve and support students with special needs. The alternative/special education segment includes companies that provide services to students with needs that traditional schools cannot meet, providing services to at-risk students, students with special needs, and adjudicated youth. Companies typically operate their own facilities or contract with school districts and juvenile justice departments. In general, the businesses can be totally private, publicly funded by government contracts, or a hybrid between the two models. The alternative education market is expected to grow substantially. As the student population increases, special education broadens, and the government places additional performance and accountability requirements on schools, schools will need additional alternatives to deal with this expanding market.
11. Education Management Organizations:
Education management companies are contracted to operate public and private schools. They are responsible for numerous functions, including payroll, meal services, health services, transportation, technology support, and sanitation. While these companies can service any educational institutions, they have found a large market in charter schools, which commonly outsource administrative functions. The bulk of education management companies focus on charter schools, linking them with the charter school market segment.
12. Charter Schools:
Charter schools are primary or secondary schools that receive public money (and like other schools, may also receive private donations) but are not subject to some of the rules, regulations, and statutes that apply to other public schools. Instead, charter schools are expected to produce certain results, set forth in each school's charter. A charter school is a public school that receives government funding, has open admissions, charges no tuition, and is subject to more government regulations when compared to private schools but less when compared to public schools. Unlike traditional public schools, charter schools educate their students based upon the objectives laid forth in their charter. Roughly 10 percent of these schools are operated by for-profit companies.
Sector 2: Supplemental Education Service Providers:
The organizations that fall under this sector provide higher education and vocational education. This classification also includes learning centers, tutoring services, and various assessment services. A brief overview of each player in this sector is given below.
1. Business Schools:  
A business school is a university-level institution that confers degrees in Business Administration. They can also be known by such names as the College of Business, College of Business Administration, School of Business, or School of Business Administration. A business school teaches topics such as accounting, administration, economics, entrepreneurship, finance, information systems, marketing, organizational behavior, public relations, strategy, human resource management, and quantitative methods. They offer training in a variety of courses used in business. Most schools provide training either at the school or onsite at the client's facility. Some schools also offer classes over the Internet.
2. Trade/Vocational Schools:
A vocational school (or trade school or career school), providing vocational education, is a school in which students are taught the skills needed to perform a particular job. They are institutions devoted to training, not education. Typically, most career colleges specifically design their curriculum for fields that have the best current and future growth potential. They provide training in a number of technical programs and trades. Methods of instruction can vary from on-the-job to the classroom, to distance learning. Students who complete their studies at trade schools often obtain job-specific certification.
3. IT/Computer Schools:
Advances in information technology continue to change the world — from semantic search to social media. IT Schools enable students to jump on board the technology train and help them keep moving by providing a degree from computer science or IT school. Attending students participate in an intensive course in computer programming and these institutions provide training in many subjects related to computers. Students typically complete their training at the school itself, or if they are taking classes through their employer, training can be provided at the employer's facilities.
4. Learning Centers:
These centers offer services that go beyond traditional school education like test preparation, tutoring, and prescriptive education. Learning centers are defined as local educational institutions that provide tutoring, test preparation, prescriptive education, and other services outside of the traditional secondary and college system. Over the past two decades, this sector has seen significant growth due to societal trends and changes in education. Learning centers are often considered an alternative to traditional daycare, where working families can extend a student's school day to coincide with their schedules. Similar to after school clubs and sports, learning centers provide children of all ages with additional experiences but primarily focus on academic pursuits.
Poor school performance and over-ambitious parents have also led to a surge in demand for extra services. Largely due to these trends, learning center businesses are becoming national brands, where some operate remote divisions and others organize countrywide franchises. Many students attend learning centers after school hours to focus on enhanced academic learning.
5. Tutoring Services:
Tutoring services are made available for students who need extra help in their studies, especially math and language skills. This type of service is available privately or through a learning center. Tutoring services can be offered by private practice educators, learning centers, tutoring franchises, and other education-focused businesses. Tutors can be online, onsite, or in a classroom, as well as one-to-one, one-to-many, and peer-to-peer. Students have used tutoring services to brush up on their math and language skills and pass mandatory proficiency tests. Online tutoring consists of companies that offer Internet-based study guides, homework support, test preparation, one-on-one coaching, and bilingual services. Tutoring sites connect students with degree-accredited tutors who are knowledgeable in subject-specific areas. Companies typically employ various technologies in order to simulate face-to-face communication, including instant messaging, Web conferencing, online whiteboards, and voice over Internet provider (VOIP). Tutoring companies' customers also include libraries and learning centers.
6. Assessment Services:
Educational assessment is the process of documenting knowledge, skills, attitudes, and beliefs. Assessment can focus on the individual learner, the learning community, the institution, or the educational system as a whole. Computer-aided assessment is a term that covers all forms of assessment, delivered with the help of computers. Providers of educational assessment services help school districts meet new education reform laws by performing custom assessments, administering tests, and creating solutions for the specific needs of their clients. Assessment companies contract with schools, school districts, and state governments to fill this growing need. With the emergence of social media and Web 2.0 technologies and mindsets, learning is increasingly collaborative and knowledge increasingly distributed across many members of a learning community. Traditional assessment practices, however, focus in large part on the individual and fail to account for knowledge-building and learning in context hence market players will need to find new methods of applying assessments to learners.
Sector 3: Educational Products & Publishing Sector:
The players in this sector of the education industry deal in the production and supply of educational material and products. They supply educational products, deal in educational publishing, and also make available supplemental educational products. The educational products and publishing sector serves the entire market of public and private schools at all levels of education.
1. Educational Products:
Education product companies are primarily for-profit businesses that provide materials, instructional aides, technology, toys, equipment, and supplies. These materials include e-learning and related technology products, toys, instructional aids, and supplies. Many companies are transitioning to digital media such as online resources and CD-ROMS. The market consists of companies that have products related to the industry and others that are focused entirely on education. Players are coming with educational products that are innovative, easy to use, proven to enhance learning for students, integrated, modular, and evolving. Ease of use ensures teachers can quickly start using these products and experiencing the benefits they bring to teaching and learning.
2. Educational Publishers:
Players in this market are engaged in a mass transition to digital media. Although print sales are still the overwhelming majority in education, the industry is embracing technology by producing complementary CD-ROMs and online resources. Educational software is computer software, the primary purpose of which is teaching or self-learning. Students can find supplemental exercises for their lessons and teachers can find activities and resources to reinforce content. Major types of educational software used today is Courseware, Classroom aids, Assessment software, Reference software, Educational software on custom platforms, Software in corporate training and tertiary education, Software for specific educational purposes, and Operating systems for education.
Sector 4: Education Support Services Sector:
Players in this sector provide support and ancillary services to the education industry including Education Consultants, Education Information and Research, Education Investment Services, Education Policy Specialists, and Technology Services. Education support services provide support services for the other three education sectors.  Education support services act in a variety of functions for the other three education sectors. Primary services include education testing services through test centers, and educational consulting. Other common services include guidance counseling and transportation services. There are five key types of education support services:
1. Education Consultants:
Education consulting firms are expanding to meet the growing needs of the industry. Education consultants are individuals and firms that assist students, families, teachers, and schools on a variety of education-related problems. Consultants can offer analysis on topics ranging from an individual student's needs to legal issues pertaining to government regulations or parental rights. They also provide specialized services in providing Education, Corporate Training, Manpower Solutions, and Consultancy to students planning for Overseas Education. The opportunities in this market are typically generated by political movements and new government legislation. Some new areas for educational consultants are admission assistance grant writing, charter school planning & implementation, and soft skill development. There is huge potential in the area of providing consultancy regarding educational business opportunities and franchising.
2. Education Information and Research:
Educational research refers to a variety of methods, in which consultants evaluate different aspects of education including but not limited to "student learning, teaching methods, teacher training, and classroom dynamics". Education information and research firms are expected to become more critical as the education industry grows. These companies provide the investment and business communities with the critical knowledge needed to succeed in the growing education industry. Information-related firms can provide custom research, advisory services, and industry-wide analysis. The companies in this segment are essential to the education industry and provide a voice for their future outlook and present state.
3. Education Investment Services:
Education investment services focus on the financial and consulting issues of the education industry. Investment services can help firms incorporate, seek funding, issue equity, financial debt, or implement mergers and acquisitions. On the other hand, with the rising costs of education, putting away enough money for one's child's education, need extensive planning. An education consultant can help individuals understand the many investing and savings products available to help ease the worry of financing higher education. As the education industry grows and consolidates, education investment services will play an increasingly important role.
4. Education Policy Specialists:
Education policy specialists are organizations and individuals that provide research, analysis, and consulting on the politics of education. Policy issues are not only important to companies within the education industry, but also to the entities that regulate the industry (i.e. school districts, state and federal governments, superintendents, etc.). They help in broadening policymakers' understanding of teaching and learning and help enhance policy discussions with data and insights gleaned from research. They may work on a range of issues, including education reform, access to education, child and adult literacy, teacher quality and certification, education funding, international comparisons of educational performance, the achievement gap, teacher and school leader professional development, etc. They are instrumental in conducting analyses of learning for government agencies and other public agencies and academic institutions. Policy specialists can provide consultation on both the adherence to education laws and the development of political reforms. Their existence and services are highly influenced by by-elections, grant funding, regulations, and social movements.
5. Technology Service Providers:
Technology companies are expanding their crucial role in education. Technology service providers offer schools the infrastructure to manage their operations, collaborate, provide content, administer tests, and assess students. They help in increasing the efficiencies and enrollments of education providers, help optimize and automate their business processes, and elevate student experience and retention. They work exclusively for the education domain, generally, work as a group of experts with a thorough knowledge of the best practices in the education domain. Most technology service providers operate over the Internet, which is now ubiquitous in public schools. Though the companies in this segment are still in their infancy, they will inevitably play a fundamental role in the information technology offerings of primary, secondary, and postsecondary schools.
Related Links
You may also like Challenges in Education System | History of Education & Its Growth as an Industry | How to Improve Education System | Importance of Education Industry | Levels in Education Industry | Overview of Education Sector | Sectors in Education Industry | What drives the Education Industry
Creation Date Friday, 21 December 2012
Hits 39496
Analysis Education Industry, Domain Knowledge, Domain Knowledge in Education, Education Domain Knowledge, Education Industry, Education Industry Growth, Education Industry Overview, Education Industry Report, Education With Industry, Higher Education Industry Trends, Indian Education Industry Report, Overview Of Education, Trends Education Industry In India Report