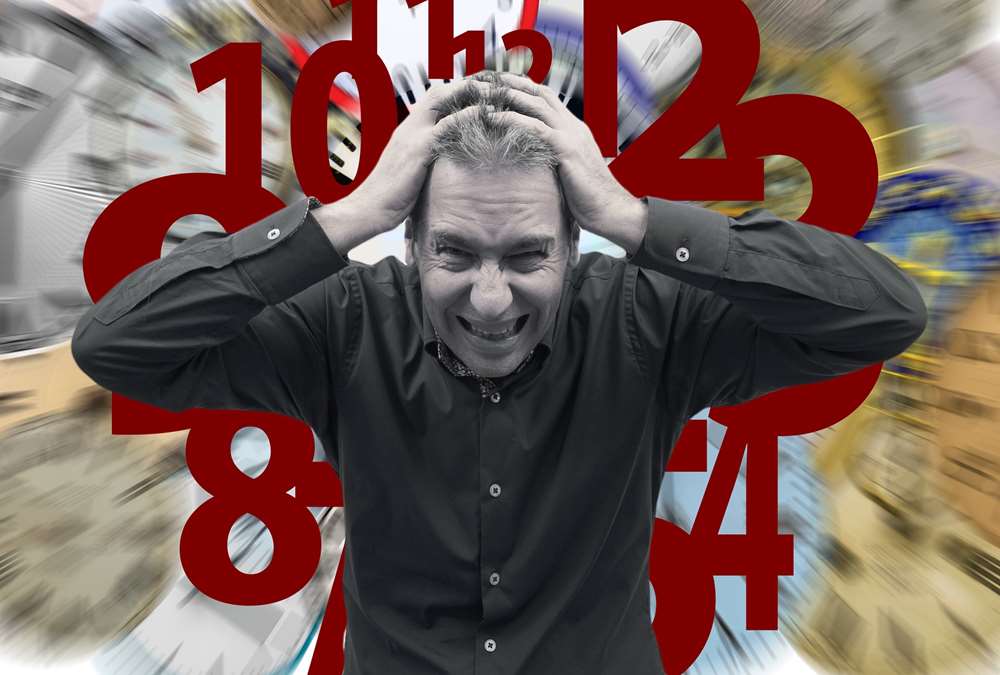 A good leadership style is something every effective leader must have to be successful, but it can be difficult to understand what it does or does not entail. Most leadership research focuses on exemplarity, best practices, and the positive attributes of effective and successful leaders. This article talks about a new approach to learning leadership using the lessons of bad leadership. These are the lessons to be learned in examining leaders who have not effectively exercised their power, authority or influence.
What is bad leadership?
Although the word "leadership" itself is always associated with positive organizational change and success, the eternal truth is that there are more ineffective leaders than leaders who have been good and effective. Bad leadership is a provocative departure from conventional thinking and forces us to see the dark side of leadership. What does it really mean to be a bad leader? What are specific examples of bad leadership styles? How do we carefully examine and understand bad leadership? According to this approach which was described in the book Bad Leadership: What it is, how it happenings, Why it Matters by Barbara Kellerman (2004), she argues that all leaders must be studied, whether they have used their power and their authority for good or if they were "power holders" who served their own purpose and greed. "Bad" can refer to an ineffective person or someone who has failed to produce the desired change, or unethical, or both.
Seven Types of Bad Leadership:
Kellerman in his book explores seven major types of bad leadership and dissects why and how leaders cross the line from good to bad. Bad Leadership makes it clear that we must confront the dark side in order to become better leaders and followers ourselves. Below are seven types of bad leadership:
1. Incompetent: when the leader does not have the skills or the will to be effective
2. Rigid: when the leader is unwilling to adapt or change
3. Intemperate: where the leader lacks self-control
4. Insensitive: when the leader is indifferent or mean
5. Corrupt: where the leader lies, steals or cheats
6. Insular: where the leader disregards the welfare of those outside the group
7. Evil: where the leader commits atrocities or uses pain as an instrument of power
Books to read/References:
Bad Leadership: What It Is, How It Happens, Why It Matters by Barbara Kellerman (2004)
Related links
You May Also Like Adaptive Leadership Style | Agile leadership style | Appreciative leadership | Authentic Leadership Style | Crisis Leadership Style | Collaborative Leadership | Charismatic leadership | Intercultural Leadership | Directive leadership style | Emerging Leadership | laissez-faire leadership | Leadership Styles | Bureaucratic leadership style | Democratic leadership | Facilitating leadership | Lean Leadership Approach | Level Five Leadership | Narcissistic leadership | Narrative Leadership Style | Scientific management style
You might also like
Scientific management style

Frederick Winslow Taylor started the "scientific management movement" and attempted to study the work process scientifically. Scientific management, also called Taylorism, was a theory of management that analyzed and synthesized workflows. It is a system for increasing labor efficiency to its maximum potential and streamlining production to improve efficiency. This article explores this theory in more detail.

Read more

Cross-cultural leadership

Understanding how people from different cultures interact with each other is very important. Not all individuals can adapt to the leadership styles expected in a different culture, whether that culture is organizational or national. In a rapidly changing business environment, developing a richer understanding and sensitivity to other cultures is a skill leaders need to possess. Learn to be effective in an intercultural context.

Read more

Leadership of laissez-faire

laissez-faire is a leadership style that provides group members with a great deal of independence. Tasks are delegated to group members and they are responsible for completing the project. Research has shown that this style of leadership leads to the lowest levels of productivity. This article explains this style and covers the implications of having a hands-off approach and situations where this style might be effective.

Read more

Characteristics of leadership

Four characteristics of leadership help us understand the character of leadership as a concept. 1. Leadership is a process, 2. Leadership involves influencing, 3. Leadership always occurs in a group context, and 4. Leadership involves achieving goals. These are the four components that make up the character of the term "leadership" and help us define the concept of leadership. All of these components of leadership have common characteristics.

Read more

Authoritarian leadership style

Although generally considered a traditional, outdated, and not preferred style of leadership, the autocratic style can still be used effectively in certain situations. It is a style of leadership characterized by absolute individual control over a group. If you work for an autocratic leader, your job is usually to do as you're told. Learn more about this style and when it might be an effective style to use and when to avoid this type of approach. Analyze the characteristics of this style to assess whether your followers see you as an authoritative leader!

Read more

Leadership Styles

Have you ever resonated that there seem to be as many different ways to lead people as there have been great leaders? When one recalls the success of Mahatma Gandhi, Nelson Mandela, Abraham Lincoln, Napoleon Bonaparte to Steve Jobs and Jack Welch, one also notices that they all used different approaches suited to their particular situations and circumstances. Over the last century, researchers and psychologists have developed simple ways of describing "leadership styles" and in this section we will explore these commonly known leadership styles.

Read more

Bad leadership style

A good leadership style is something every effective leader must have to be successful, but it can be difficult to understand what it does or does not entail. Most leadership research focuses on exemplarity, best practices, and the positive attributes of effective and successful leaders. This article talks about a new approach to learning leadership using the lessons of bad leadership. These are the lessons to be learned in examining leaders who have not effectively exercised their power, authority or influence.

Read more

Facilitating leadership

Facilitative leadership involves involving employees in the decision-making process at all levels, strengthening their sense of belonging, responsibility and motivation. The facilitative leadership style uses a number of indirect communication patterns to help the group build consensus and build commitment to the decision being made. To be effective in modern organizations, managers must become facilitator leaders, learn what it means to be one.

Read more

Narrative leadership style

Narrative leadership is interpreted as the leader who aspires to build leadership by telling stories. Leadership is a task of persuasion, of winning people's minds and hearts. Storytelling is therefore intrinsically suited to the task of leadership. Discover the narrative leadership style and how to use this style to inspire and motivate followers or to manage change.

Read more

Emerging leadership

Emergent leadership occurs when a member of the group is not appointed or elected as the leader, but rather that person becomes the leader over time in interactions within the group. Have you ever encountered difficulties in being accepted in your new role as a leader? Groups do not automatically accept a new "boss" as leader. Emerging leadership is what you need to do when taking on a new group. Learn more about emerging leadership.

Read more

Narcissistic Leadership

Narcissistic leadership is a style of leadership in which the leader is only interested in themselves. Narcissists are good for businesses that need people with vision and the courage to take them in new directions. Such leaders can sometimes be very successful, but it is a style to follow. Learn the different types of narcissistic leadership and the characteristics of these leaders.

Read more

Collaborative leadership

Collaborative leadership is about collaborative problem solving and decision making or can also be defined as the leadership of a collaborative effort. . The term began to appear in the mid-1990s in response to the formation of long-term public-private partnerships to rebuild public infrastructure. Find out how you can use the principles of collaborative leadership to improve your leadership skills to be an effective leader.

Read more

Directive leadership style

This style is characterized by leaders making decisions for others and expecting followers to follow instructions. The directive leader is adept at giving instructions, setting expectations, and setting deadlines and performance standards. However, it is possible for the same leaders to display both directive and supportive behavior depending on the demands of the situation.

Read more

Adaptive leadership style

Adaptive leadership is a style of leadership that emphasizes the importance of each person and each role within the company. Adaptive leadership sees the organization as a living, constantly changing organization where employees can learn, adapt and grow. Adaptive leaders mobilize people toward a common goal and also have the courage to experiment with new ideas and approaches. Adaptive leadership is the practice of mobilizing groups of people to meet difficult challenges and thrive. Learn to adopt this style and become an adaptive leader!

Read more

Authentic leadership style

Authentic leadership is an approach to leadership that emphasizes building leader legitimacy through honest relationships with followers that value their contribution and have an ethical foundation. The authentic leader acts on their values ​​and beliefs, and inspires others to do the same, commits to self-knowledge and self-development. Are you committed to developing yourself; know your motivations and the purpose of your leadership? Read this article to learn more about authentic leadership style and discover your authentic self.

Read more